If your interest in the whisky world is relatively new, then you'll be familiar with an industry outgrowing itself year after year, with ever more expressions lapped up by passionate whisky drinkers. But as the Society celebrates its 40 th anniversary, it's worth casting our minds back to 1983, when the Scotch whisky industry was in a less than happy place, and on a global basis, matters were not much cheerier. Gavin D Smith takes us back 40 years to the challenging circumstances when the Society decided to go against the grain.
The Cold War was decidedly frosty, with tensions running high between east and west, leading to the stationing of American nuclear weapons on British soil. Britain was also facing an ongoing terror campaign by the IRA, both on the mainland and in Northern Ireland. News headlines followed the kidnapping of Derby winner Shergar in February, with a £3m ransom being demanded by Irish republicans, but the sum was not paid and the horse never recovered. Later in the year, cameras followed the arrival of cruise missiles at the Greenham Common Air force base in Berkshire, accompanied by high profile protests from supporters of the Campaign for Nuclear Disarmament (CND).
From a medical perspective, the AIDS epidemic was starting to take its global toll, and 1983 saw The New York Times publish its first front-page article on AIDS in May of that year. On the Scotch whisky front, supply was outstripping demand, just as it had less than a century earlier. The Arab-Israeli war of 1973 had acted as a catalyst, driving up oil prices and causing a contraction of the US economy, the largest global market for Scotch. Tastes there were also changing, with white spirits and wine increasing in popularity.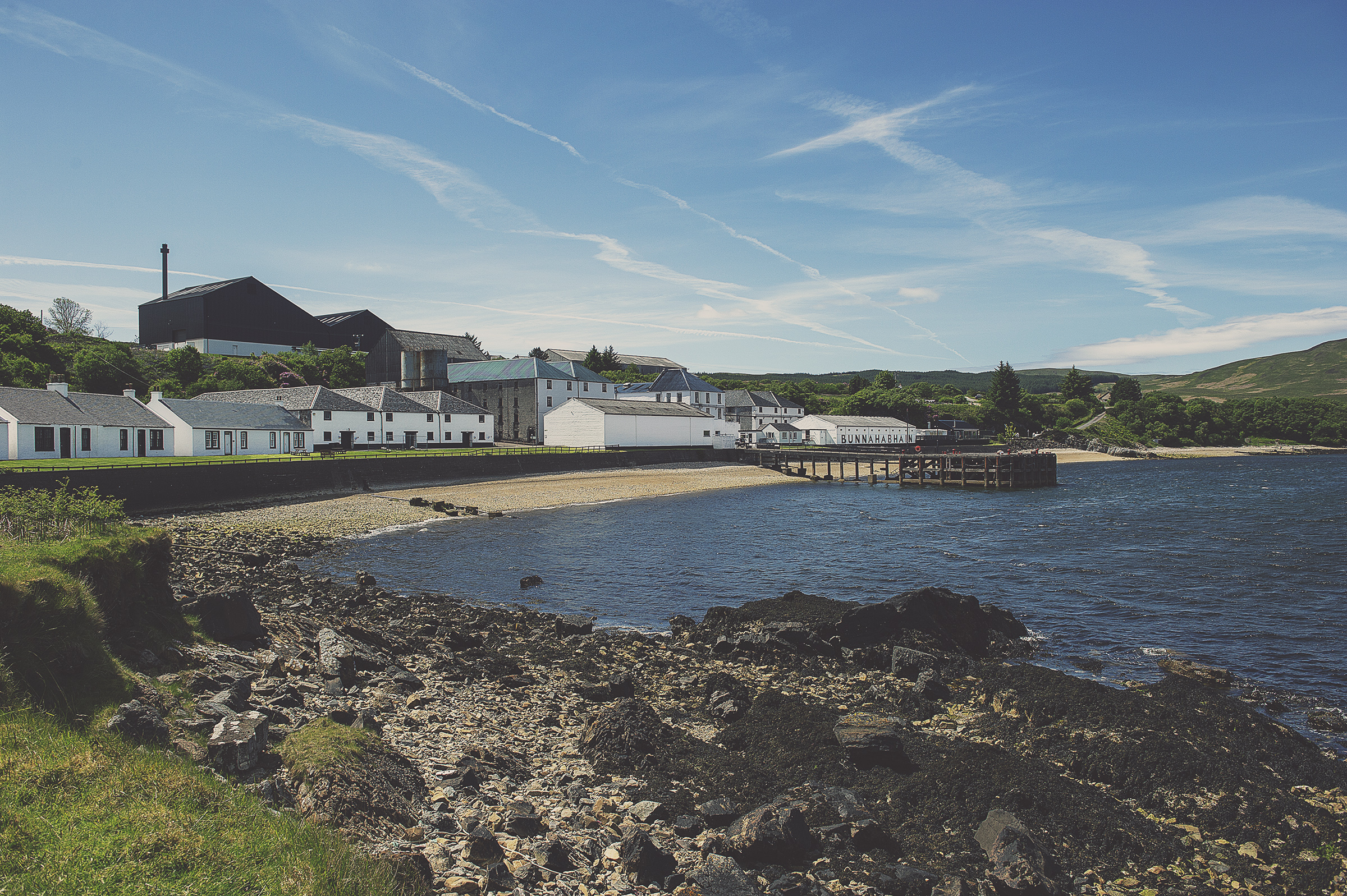 As a result, many distilleries significantly reduced output, and 1983 saw Highland Distilleries temporarily close its Bunnahabhain distillery on Islay and put all its other distilleries on short-time working. Worse affected, however, was the mighty Distillers Company Ltd (DCL) which responded to the crisis by announcing the closure on 31 May 1983 of Banff, Brora, Dallas Dhu, Glen Albyn, Glen Mhor, Glenlochy, Knockdhu, North Port and St Magdalene malt distilleries, along with Carsebridge grain distillery. The contraction in the Scotch whisky industry is starkly illustrated by the fact that in 1978 malt spirit production stood at 365.7m litres, but during 1983 that figure fell to 163.2m litres.
Further contraction was to come, however, and two years later DCL followed up its earlier distilleries rationalisation programme with the closure on 31 March 1985 of a further 10 malt distilleries, namely Royal Brackla, Coleburn, Convalmore, Glenesk, Glentauchers, Glenury Royal, Imperial, Mannochmore, Millburn and Teaninich, while the older parts of Glendullan and Linkwood were also shut down.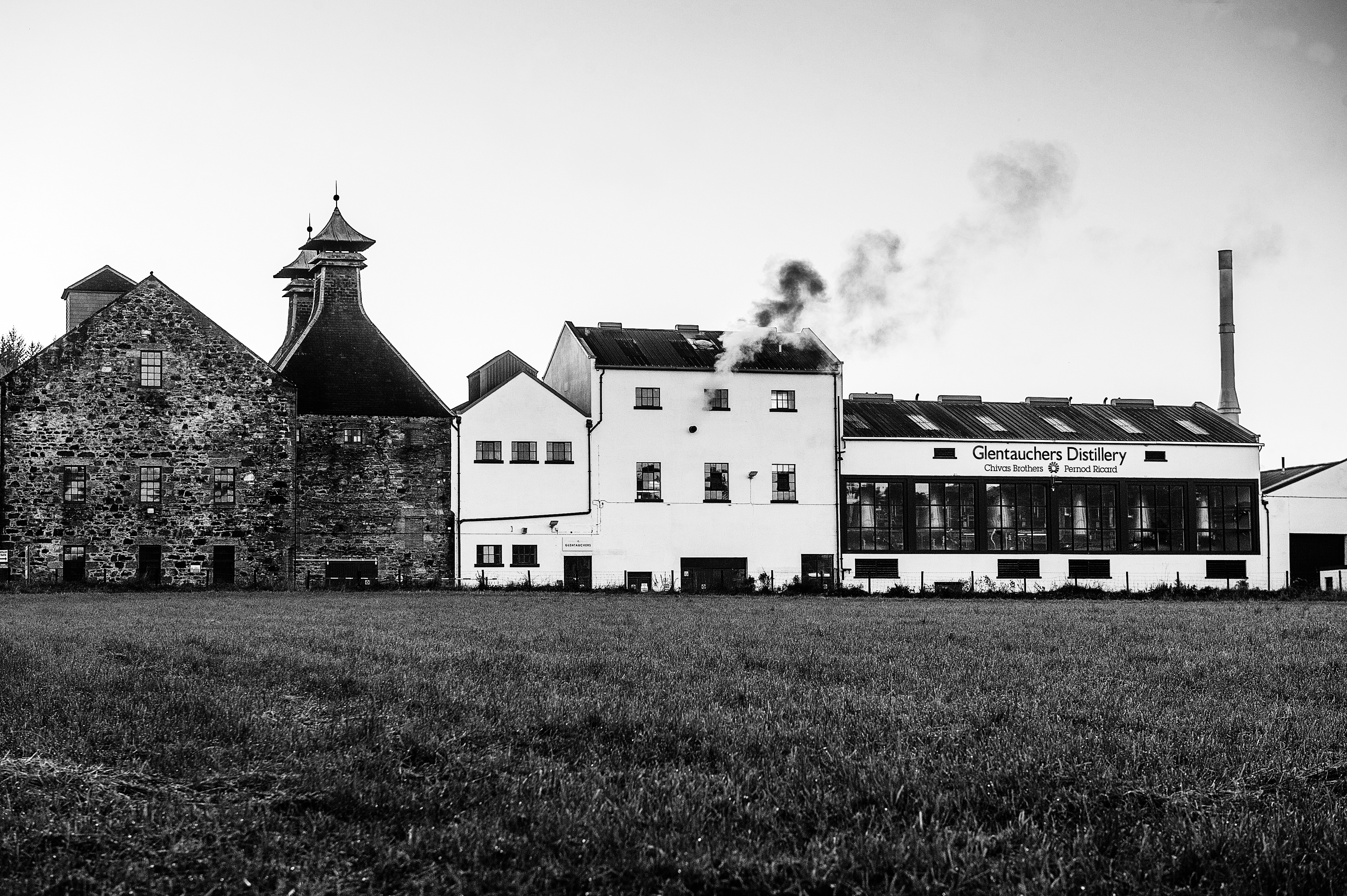 The issue of Off Licence News for 5 April 1984 gave some context for DCL's problems, noting that: "In 1971, DCL had a 50 per cent share of an overall 8m case market. By 1981, while the market had grown by 66 per cent, DCL's share was actually down by a third – to just under 3m cases out of a total volume of 13.3m cases and in 1983, according to one firm of stockbrokers, DCL sales slipped further to 2.4m cases out of 12.5m cases and its share dropped below 20 per cent for the first time. Put another way, DCL was selling less Scotch in the UK in total, with all its brands, than Bell's was selling with just one line."
While 113 malt distilleries were operational in Scotland during 1982, that number fell to 101 in 1983, and reached a modern-day low of 81 during 1986. Blends were undoubtedly the biggest game by far in town, but single malts were not invisible during the early 1980s, with the likes of Glenfiddich, Glenlivet, Glen Grant, Macallan-Glenlivet (as it was then known), Dalmore and Laphroaig all being available in the United Kingdom. Significantly, for the creation of the Society, Glenfarclas had launched a cask strength variant, now Glenfarclas 105, back in 1968.
Even the bastion of blended Scotch that was DCL got in on the act, launching its 'Ascot Cellar' series, a precursor to The Classic Malts in 1982. The series consisted of mixed cases of Rosebank 8-year-old, Linkwood 12-year-old, Talisker 8-year-old, Lagavulin 12-year-old and Glenleven and Strathconon 'vatted malts'.
When it came to buying single malts, the venerable firms of Cadenhead and Gordon & MacPhail offered their own bottlings, with the latter having launched its Connoisseurs Choice range back in 1968, while in London's Soho, Jack and Wallace Milroy had started selling wine and spirits four years previously, with a particular focus on whisky developing as time went on.
Given that Glenfarclas had opted to innovate by bottling a cask strength expression in 1968, it was apt that the first cask secured by Pip Hills for what would become the Society was sourced from the same family-owned Speyside distillery, an 8-year-old Glenfarclas distilled in 1975 and subsequently designated as Cask No. 1.1.
This article originally appeared in issue 77 of Unfiltered, the magazine for members of The Scotch Malt Whisky Society. To read the magazine you can sign up at smws.com